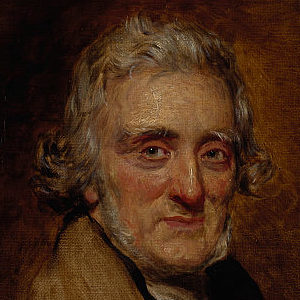 When I signed up for Reading University's MA in Ancient Art a few days after retiring from a long career as a forensic scientist, what did I expect? Well, I thought I'd learn about Greek pottery, and I did; I thought I'd learn about Greek and Roman sculpture, and I did. Greek funeral stelai? Check; Roman painting, ditto. And if I didn't exactly expect to learn about Lawrence Alma-Tadema, well at least his subjects were Classical. So how come, 5 years on, I now find myself reading 19th Parliamentary committee reports; investigating anaglyptography (no, I hadn't heard of it either…) French engravings ripped off from the work of a Scottish miniaturist; early letterforms; copyright reform…. I won't go on: you will have guessed by now that I have somehow blundered into Reception Studies! The key to all this is the aforementioned Scottish miniaturist, John Henning (1771 – 1851), best known now, and indeed in his lifetime, as the maker of a set of small (about 60 x 145mm) slate moulds of 'restored' versions of the Parthenon and Bassai friezes. From these Henning made casts in plaster of Paris which he sold, and the Ure Museum at Reading has a set. Amy Smith, curator of the Ure Museum and convenor of the Ancient Art MA, suggested I might investigate these when I was looking for a Dissertation subject. This proved to be both interesting and well received, and before long there was talk of extending the work for a PhD, which is how I now come to be writing this. Of course I soon became aware that what I was doing was 'Reception': both Henning's own reception of the original Greek work, and the effect of his work on the dissemination of Classical taste. But quite how this led to the various unexpected avenues of research mentioned above requires some knowledge of Henning's life and work.
Born the eldest son of a carpenter and small-time builder in Paisley, near Glasgow, John Henning had a basic 'reading, writing and arithmetic' education, which stopped at the age of 13 when he started work in his father's workshop. He was, however, a formidable autodidact, eventually learning enough Greek and Hebrew to involve himself in arcane Biblical disputes with his Dissenter friends. He had an early stroke of luck when his father won a contract to work on a new house for a local man, Colonel William Mure, who seems to have recognised the young Henning's intelligence and curiosity, and gave him the run of his library: we know from his surviving letters that Henning took full advantage of this. Henning took to producing portrait miniatures after criticising some seen in an exhibition and being challenged to do better. He showed obvious talent for this, and was soon making portraits of local worthies for money, working at first in wax, but then devising his own process for making portraits in white enamel. By now married and with an increasing family, Henning moved first to Glasgow and eventually Edinburgh in search of a bigger market. In Edinburgh he made portraits of luminaries such as Walter Scott and the actress Mrs Siddons.
In 1811 he moved to London, originally without his family and with the intention of staying a few weeks to test the waters; in the event he was to die in London some 40 years later. The seminal event in Henning's artistic life occurred on only his second day in London, when a friend took him to see what were already becoming known as the 'Elgin Marbles'. Henning was impressed, and got permission from Elgin to first draw the collection, and later to produce his restored version of the frieze. This work carried on when the collection transferred to the British Museum in 1816, and was extended to the Bassai frieze when this was also acquired by the BM. The project was concluded by 1823, and Henning may well have looked forward to reaping the rewards of his hard and very skilful work. Alas, this was not to be, for Henning was already having trouble with illicit copies of his work, made by producing secondary moulds from authentic casts from which Henning's identifying inscriptions had been removed, and making noticeably less sharp casts from these. These were sold much more cheaply than Henning's originals, and despite cutting his prices he lost sales. Illicit copies are still common, and my previous career came in unexpectedly useful when it came to distinguishing between originals and illicit copies.
As for the other unexpected activities: well, Henning gave evidence to the Committee on Arts and Manufactures in 1835, and of course the Elgin collection was eventually acquired for the nation after a controversial Committee report. Henning reacted with his customary intemperate language when the French engravings came to his attention (produced, as you may have guessed, by a process called anaglyptography), leading to a prolonged dispute with the French company.  And it is unsurprising that after his experience Henning became an outspoken advocate of copyright reform, hence my needing to know about that. And what effect has all this had on me? Does a more-or-less monoglot scientist now feel at home in a Department full of multilingual Classicists? Well, 'at home' might be going a bit far, but at least I no longer feel like a day-visitor. Perhaps I have achieved the status of metic, a resident alien in this strange new world of Classics.